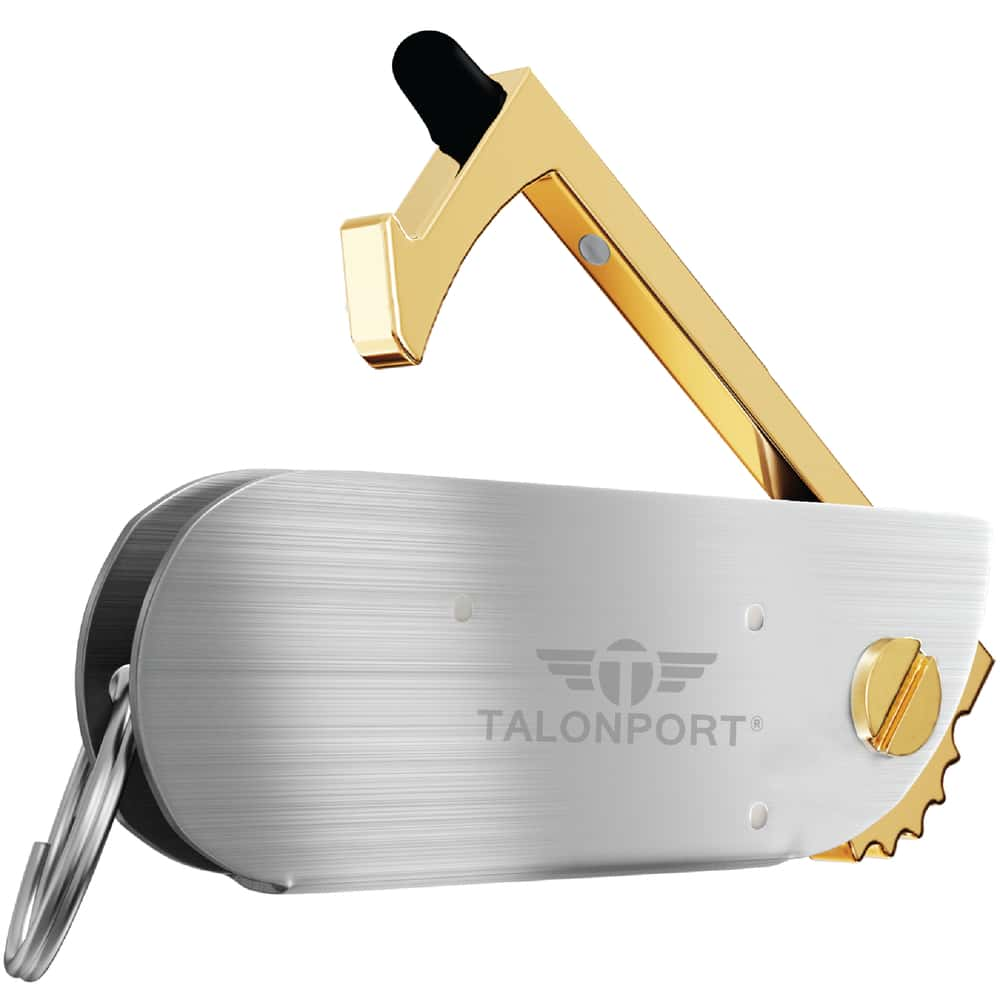 Talontag 2.0 Covered No Touch Door Opener Tool With Stylus
Safe and Secure Checkout

Unique flip out design contactless door opener keychain tool. Press buttons & touch screens too. Extra stylus tips included. Solid brass (not coated) hook and includes free lost & found service too. 
Why you'll love yours

Click to read features and benefits

 You'll feel confident when going out. The Talontag is a no touch door opener tool with stylus that works. With a flick of your finger, you can easily open any public door, press buttons or touch public screens like ATMs. Nothing beats washing your hands, but the Talontag helps in between times when you can't always wash them.
Unique flip out design for a contactless experience.  Our solid brass door opener (not coated) fully retracts in place so you don't come into contact with what you touch. You'll also get 2x the reach compared to others while still being more compact.  The Talontag 2.0 also includes a magnet which keeps it shut while stored.
Buttery smooth stylus that works. Don't scratch screens with other touchless key tools that don't have a conductive silicone stylus tip. Our no touch tool comes with a uniquely designed removable tip designed to flex inward on contact.
You'll get a lifetime guarantee. It's part of our commitment to world class customer service. Buy from a small business that cares. Packaged in a retail gift box - also makes a perfect gift.
Free lost and reward service included.  Attach your Talontag to your keys and if they're lost, we'll provide the finder a reward at no cost to you. Your private contact details stay private. You simply register the unique serial number engraved on each no touch tool.
Free Shipping and 30 Day Returns

Free shipping over $35. Click for details

Free 3-5 day USPS shipping in the US or Canada for orders over $35. Otherwise, $5 flat. International shipping is available at $25. Faster upgrades are available at checkout. You can return your purchase in 30 days for any reason. We're renown for our world class customer service.